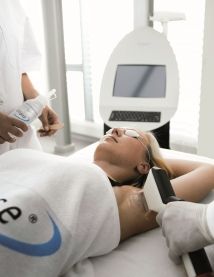 The two most widely used laser systems in hair removal are the regular laser hair removal and IPL laser hair removal.
Cerinova uses last-generation intense pulsed light technology (IPL) that have the latest and greatest features as well as the best results.
The only difference between these two systems is the way they use light. The smallest is a continuous ray of light, while IPL laser is very intense and short light dust.
Thanks to Ellipse® Light machine, you will be able to shine in a 5-sessions hair removal treatment.